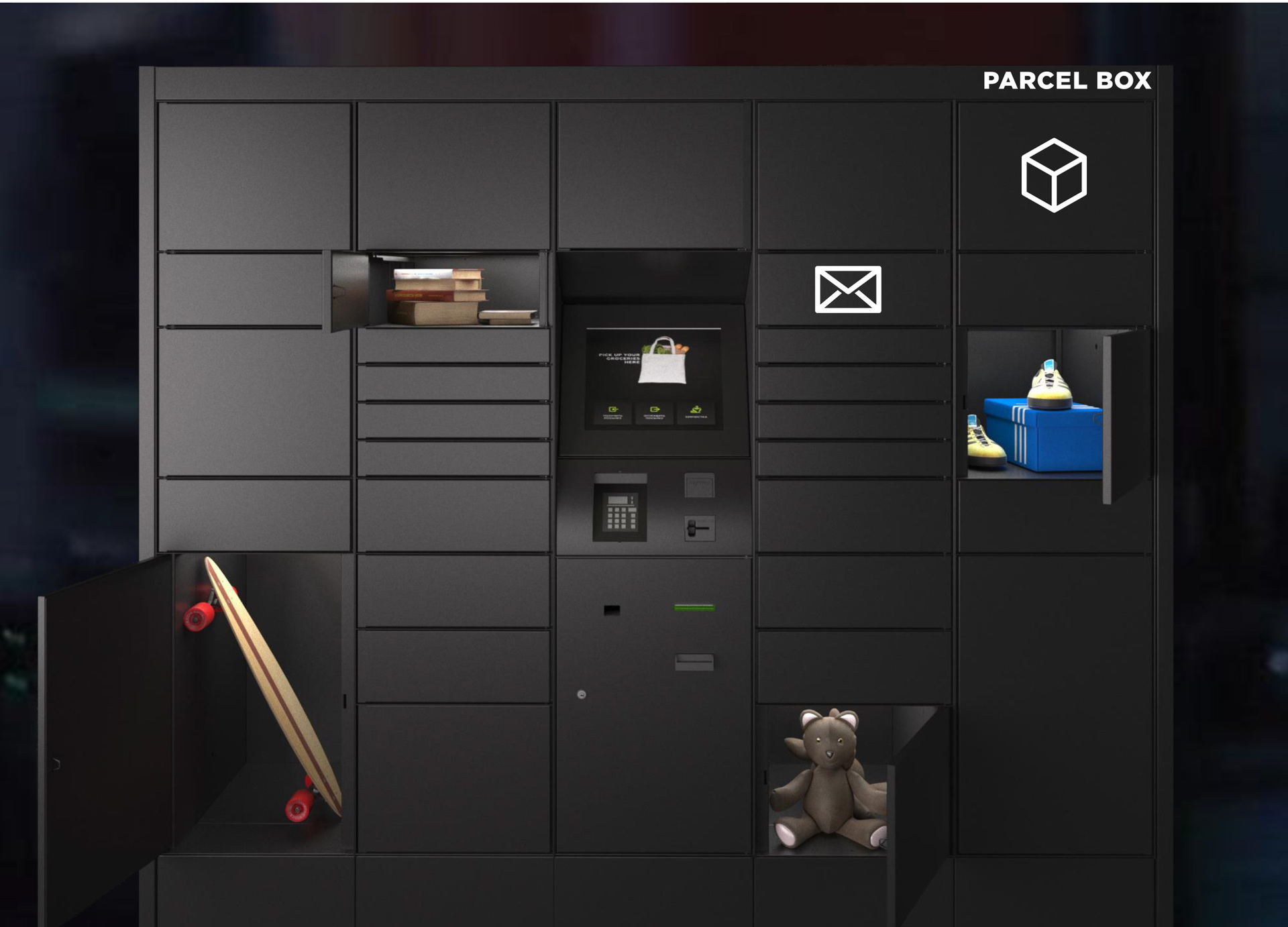 CUBESAVE BOX
SMART & CREATIVE PARCEL SOLUTION
Smart and creative dispensing boxes
CUBESAVE represents smart and contactless storage boxes. These are an ideal solution for messenger (courier) services, which, thanks to our CUBESAVE APP application, can use the PARCEL BOX type e.g. as their own deposit for receiving orders from clients or for contactless dispensing. The TRAVEL BOX type (you can find it, for instance, at the Prague Main Railway Station /Hlavní nádraží/) can be used in travel industry – as a smart luggage storage space for tourists, in which you can store your luggage in a contactless way, or open your rented box anytime during the rental period and e.g. put your shopping inside or charge your phone or camera thanks to USB ports.
CUBESAVE was founded about seven years ago. "I ride a bike around the city and I've always been annoyed that I am not allowed to enter restaurants or shopping malls with it. I was wondering why there was no such thing as a box you can put a bike in, and you don´t have to worry that you might not find it there when you come back for it. Over time, I found that such things existed, but the way of locking did not suit me and the interior could not be adapted. Therefore, the idea of ​​a box which will be for bicycles in summer and for skis in winter was born. The idea of ​​one cabinet in which I change shelves. As a result, we started to discover other fields of application, other approaches began to be offered, suitable places appeared within the municipal premises – toilets, luggage storage…" Martin Kokta, MBA, CEO of CUBESAVE, a.s.
golden goose falsas
golden goose hombre
golden goose mujer
The whole device can be controlled in a contactless way; and from the very start, the entire concept is prepared digitally. We are constantly improving the software interface with which CUBESAVE BOXES can be controlled, the CUBESAVE application has been added and now, in the COVID-19 period, there is a revolutionary change in the behaviour of consumers and the suppliers of goods and services (mainly of the messenger type), but also in access systems within municipal and private sports facilities.
Contactless delivery and shipping boxes
The contactless delivery PARCEL BOXES by Cubesave excel in their durability, simple operation and safety. After years of testing, we have prepared the robust but elegant PARCEL BOXES, which are ideal for both exterior and interior. These boxes are fully modular, it is possible to assemble any combinations with narrow boxes (XS), suitable for letter envelopes (small and large ones), as well as larger (S, M, L) for small, medium and large packages. All the shelves are designed for a load capacity of up to 25 kg. The locks are waterproof and they are tested for 500.000 openings.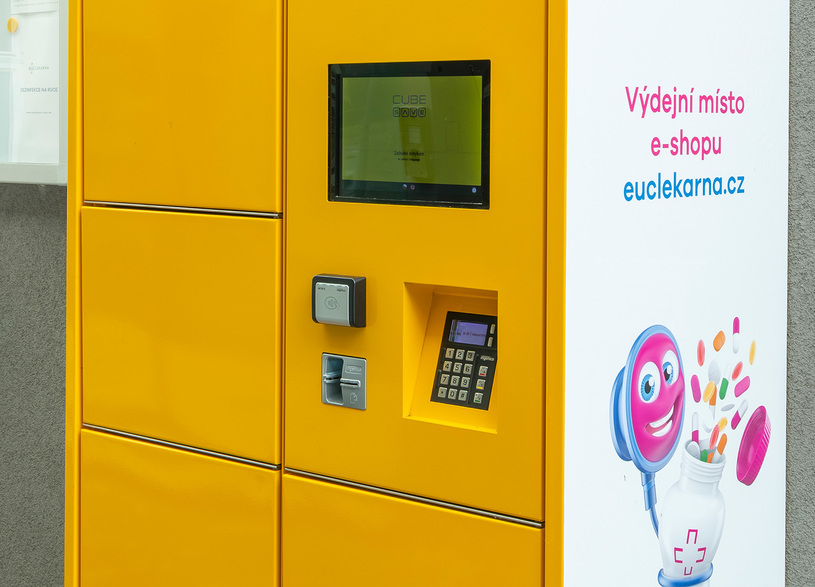 Smart sports access systems
The CUBESAVE SMART SPORT SYSTEM allows you to operate your sports complex easily, efficiently, with minimal costs and without the need for handling by staff and for related activities. We have prepared an access system for a sports ground or pitch with the possibility of storing personal belongings, picking up sports equipment and allowing access to locker rooms and toilets. Everything including the reservation, payment and billing (invoicing) system.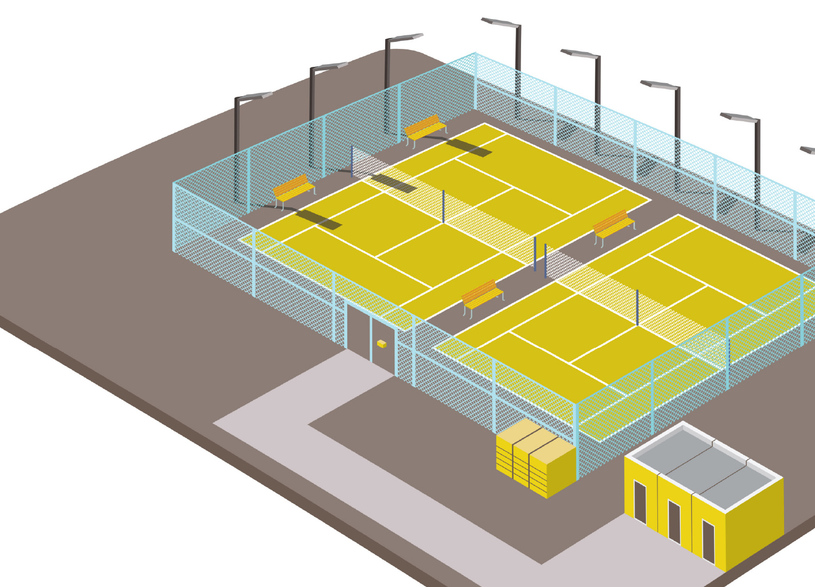 Safe and contactless storage
The TRAVEL BOX contactless system allows the installation of an "island" layout of storage boxes or of a so-called "wall" layout. These CUBESAVE boxes are an ideal solution for city visitors and tourists. Due to their robustness, they are very safe, almost impregnable, and ideal for both outdoor and indoor spaces. Our installation at the Prague Main Railway Station is fully occupied during the high season.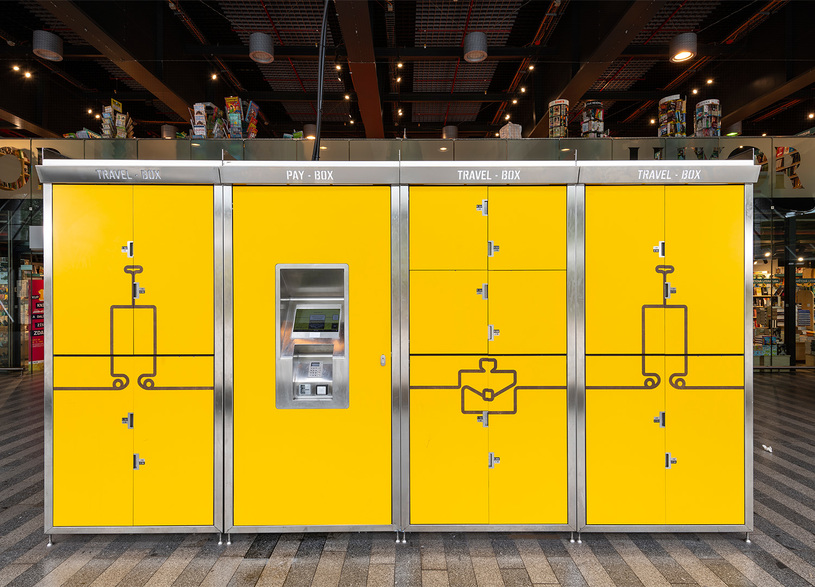 Airbnb contactless solution
We have also expanded our offer with the Airbnb BOXES, which are widely used by accommodation operators. This is another elegant solution for the exchange of keys and accommodation information between the landlord and tourists who prefer a contactless service or who have, for instance, a night check-in. It can be controlled both by a PIN system, where the accommodation operator has their own box (or several boxes) in a long-term rental, or by connecting to the CUBESAVE APP system, where everything is handled by the Pay & Go system.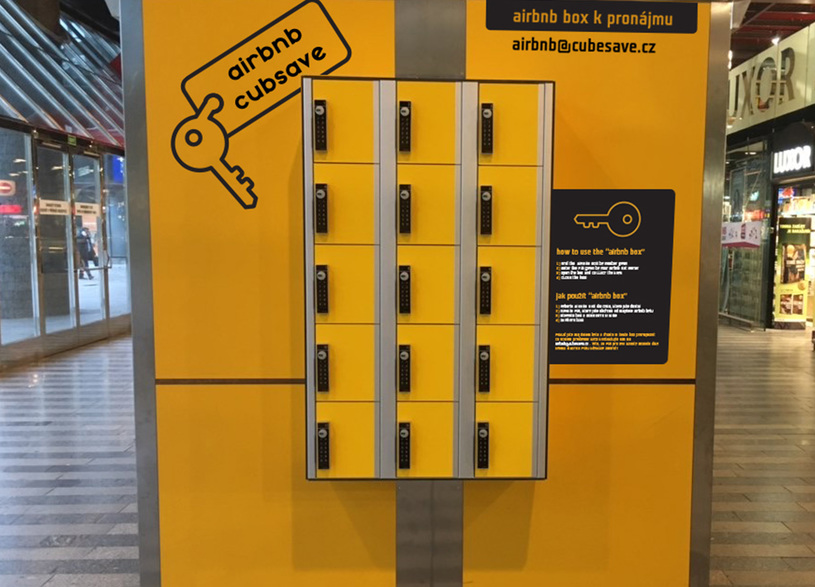 E-bike rentals and charging stations
Thanks to our proven BIKE BOX product and also thanks to the cooperation with Green 24, which developed a system for charging cars, we can also prepare municipal or private projects for safe and contactless bicycle or e-bike storage with recharging both own bikes and possibly carsharing electric cars.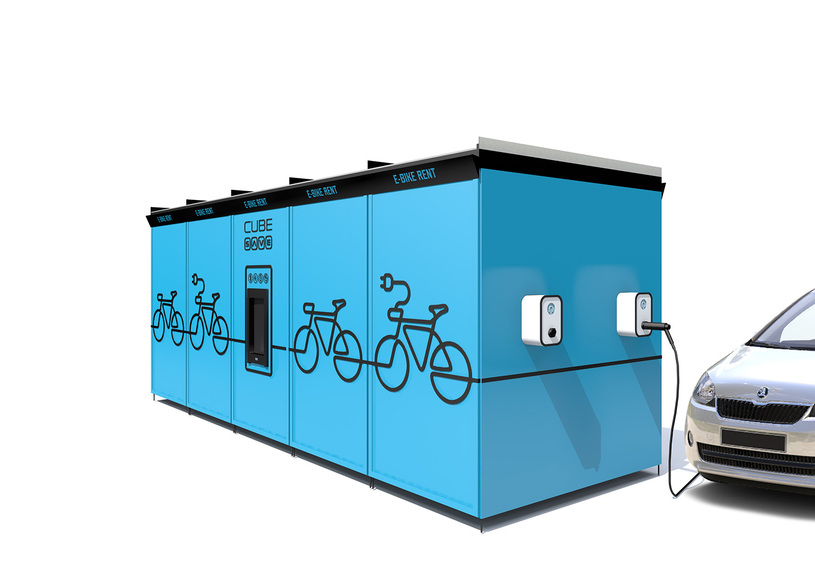 Application for your convenience
The safe and simple control of the boxes is possible not only thanks to the display on the sets, but also thanks to the CUBESAVE mobile application, which was developed including a payment gateway and the possibility of finding the nearest dispensing point. At present, we have supplemented the application with a reservation system for a contactless access system to sports facilities. Our software features a huge advantage thanks to its openness, and thus the possibility of the interconnection with external systems, such as the systems of parcel delivery services.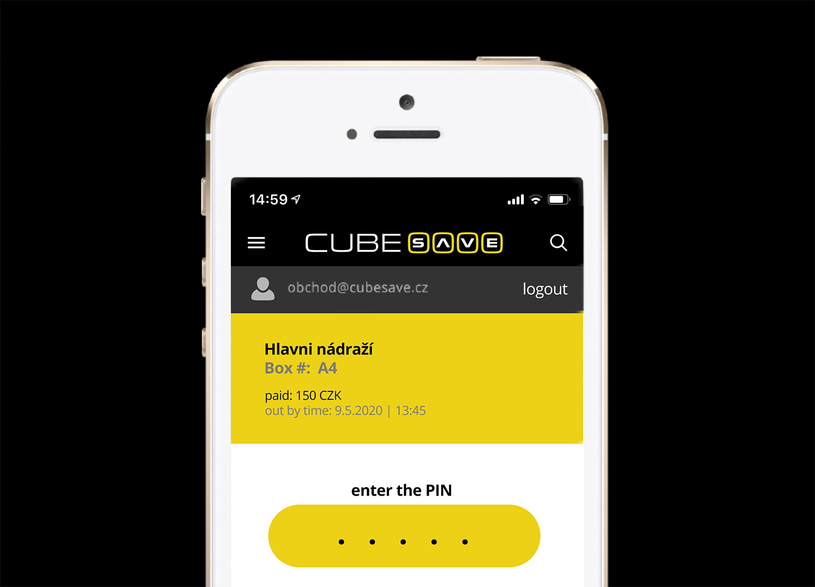 Possibility of cooling boxes
We are constantly developing new possibilities. We are currently working with our suppliers and engineers on the option of cooling boxes, which would enable contactless dispensing of goods, e.g. food or pharmaceutical items sold by pharmacies. These cooling boxes have already been made, we are testing them and in 2021, we will offer them as another of the possibilities of contactless and safe dispensing of food and drugs.